Stories Come Alive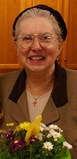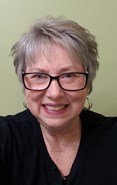 A story can make you laugh, cry, think, dream, or just delight you with silly fun! Gayle Haas engages audiences with her ability to make 'stories come alive' as she depicts various historical and fictional characters. Her use of costumes, object lessons, and creative crafts all serve as tools to entertain and instruct both children and adults.
Be inspired during "A Visit with Corrie", as Gayle portrays Corrie ten Boom, a Dutch Holocaust survivor who helped Jews escape the Nazis during World War II.
Enjoy a chat with Grannie Carter and experience her country charm as she shares the importance of family, friends, community and the Word of God.
Gayle involves her listeners by using group activities and  creative crafts to teach valuable life lessons.
For recent news concerning Gayle Haas, Corrie Ten Boom, or Grannie Carter click HERE